The oddly named Lambeth Walk beach is easily overlooked, despite being almost in the town centre of St Ives.
Large sheltered sandy beach with all facilities one would expect on a Blue Flag beach.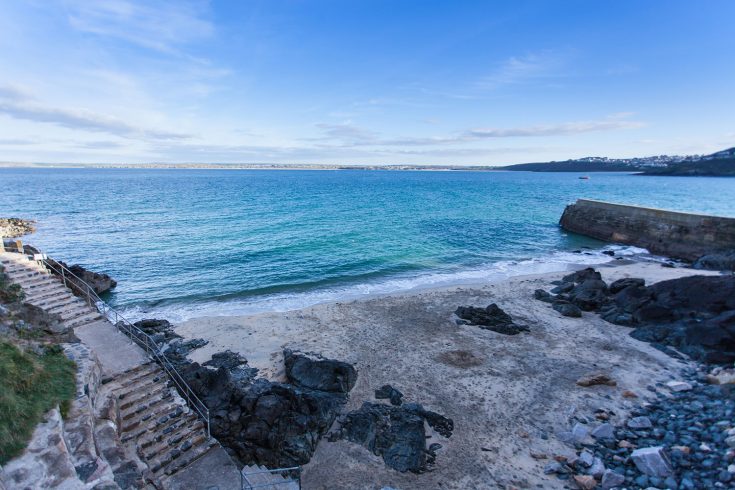 This small rocky and sandy cove is one of the few beaches in St Ives that allows dogs all year around.