St Ives' first lifeboat house was built at the Island in 1860 for the town's first RNLI lifeboat, Moses, which was on station the following year. The next boat, Moses II, was slightly larger and unable to pass through the narrow Downalong streets to the harbour so was "stored" on the sands in front of the Old Custom House. To resolve this unsatisfactory situation a new lifeboat house was built at Market Strand in 1867. It can clearly be seen in the photograph, which is from around 1880.
In its 127-year history this building would be home to nine of the St Ives' 11 permanent lifeboats.
In those early years, the lifeboat was launched into the sea, or from the sand, if the tide was out. However, in 1890, plans for the creation of West Pier (completed 1894) meant this would no longer be possible, so a slipway was built at an angle away from the house to maintain direct access to the water or sand for launch and recovery. The construction of West Pier meant the floor level of the lifeboat house had to be raised by approximately 20 feet.
Lifeboats were launched from this slipway for the next 25 years, until the building of Wharf Road (completed 1922) made it no longer possible. From then until 1994 the lifeboat was launched by turning left out of the lifeboat house and taking it 250 yards to the Old Slipway near The Sloop. The last part of that original 1890 slipway is still there today.
In 1994 a new, larger lifeboat house, and a new slipway were built adjacent to the old one, which became a restaurant bearing the name of the Panamanian steamer which ran aground on Porthmeor beach in January 1938. This incident has connections to the St Ives lifeboat, as the rescue resulted in the loss of St Ives' first motorised boat, the Caroline Parsons. Her replacement, the John and Sarah Eliza Stych, would be destroyed 357 years later in the great lifeboat disaster, when seven of the crew of eight were lost. Such disasters mean that St Ives is the only RNLI station to have lost two boats in service.
Article info & credits
November 15, 2016
Various guided walks through St Ives and the surrounding area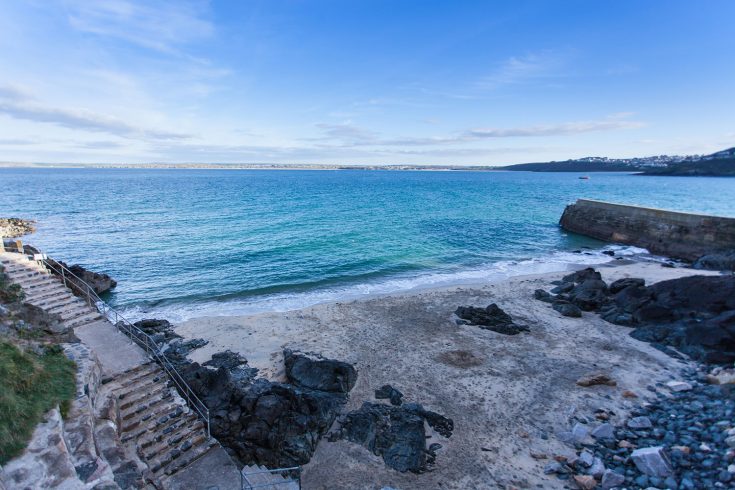 This small rocky and sandy cove is one of the few beaches in St Ives that allows dogs all year around.
We specialise in traditional beauty therapy such as waxing, manicure and pedicures, and excel in professional skin care treatments.